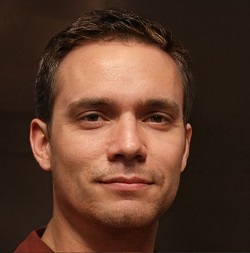 Phillip Sanders [Pro-Writer]
Phillip Sanders obtained his bachelor of science degree from the University of Texas. Also, he participated in various technical training programs. 
From the very beginning, he wanted to establish his career as a technical content writer on heating appliances as he has a technical background. 
However, he has come on the path of content writing from his student life to pursue his passion. Besides his study, he would like to fix his home appliances by himself.
Also, during his graduation, he spent his free time helping others to repair their heating appliances or writing about effective repair processes.
His goal is to help people on repairing their appliances to save their pocket. Philips knows the value of earning that comes through hard work. 
Well, his 5 years experience of in extensive research & technical writing, allows him a deep understanding of heating appliances & their inner functions. 
Also, he explains the technical information easily & integrates related pictures with it that are clearly understood by our readers.
In addition, before writing the guides, with his practical skills, he conducts in-depth research and gathers reliable & clear information on that specific problem and solution. 
With the help of his troubleshooting guides, users can save money as well as time. Also, they don't need to replace any parts of heating appliances unnecessarily.
Well, Phillip spends his free time reading books, exploring new technology, or with his family.