The pellet stove blower not working can be the reason the stove blower is damaged or the blower clogged by dirt. Inadequate airflow and low-quality pellets also can be possible causes that lead to your pellet stove keep shut off finally.
But there can be other reasons as well. In this article, you will find out about all that and learn how you can get your pellet stove to work again almost instantly. 
You will not only get to know about fixing pellet stove blowers but learn about other pellet stove blower troubleshooting factors as well.
Why Is The Pellet Stove Blower Not Working?
The main reason why your pellet stove isn't keeping your room heated is probably that its blower isn't working properly. 
There can be other factors as well. But what matters most in the case of a pellet stove is the blower. This part of the stove does a lot of things. It blows in the air which keeps the fire alive.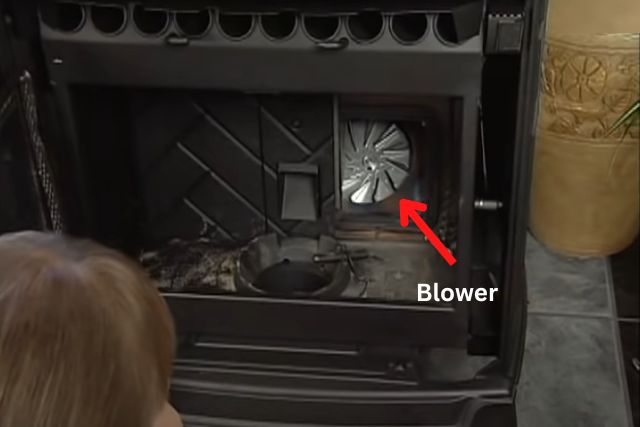 The blower blows out the smoke and it blows the hot air that keeps you warm. So you can see just how important the blower is. Here are the probable reasons why your pellet stove blower is not working.
The mechanical parts such as the auger aren't moving the way it's supposed to.
The fan of the blower is not cleaned properly.
The parts of your blower may need to be adjusted.
Some parts may not be functioning accordingly and need to be replaced.
Any electrical component may have been harmed.
These are the prominent reasons why your pellet stove blower probably stopped working. But it doesn't mean you will have to get a new one imediately. 
Basically, you can do a few more things to solve these issues with your pellet stove blower.
5 Things To Do if Pellet Stove Blower is Not Working?
If you know simple pellet stove troubleshooting, it will be simple for you to fix the blower problem. Here are a few things you can do if your pellet stove blower isn't working properly.
1. If the Pellet Stove Blower Keeps Shutting Off:
If your pellet stove blower fan keeps shutting off then it's probably the fault of the machinery. Faulty wiring of the blower is usually the case in this type of situation. 
To fix this problem you need to repair the internal wiring. You can do this by yourself. But it's better if you call an expert.
2. If the Fan Blade of the Blower Needs Modification:
A Pellet stove gathers dirt quite easily. Ash and debris are the reason behind this quick accumulation of dirt. As a result, the motor fans get greatly damaged.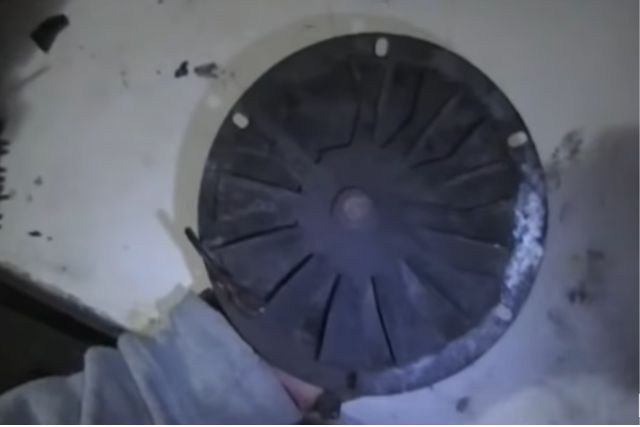 When that happens the blower can't function effectively. In this situation, there are two options available for you. 
You can either clean the fan or replace it with a new one. It's easy to clean the fan. You can simply clean it with a brush.
Alternatively, you can remove the fans and clean them with white vinegar mixed with water if the blower fans are too much dirty.
The acetic acid of white vinegar effectively cleans off the rust from the metal blade. Replacing the fan is also a great idea if the fan is too old.
3. Pellet Stove Blower Motor Not Working:
A Pellet stove blower has basically two fans that blow air in and out of the stove. These fans function with the help of motors. 
The fans will not function in case the pellet stove motor is not working properly. This mechanical malfunction can be delicate.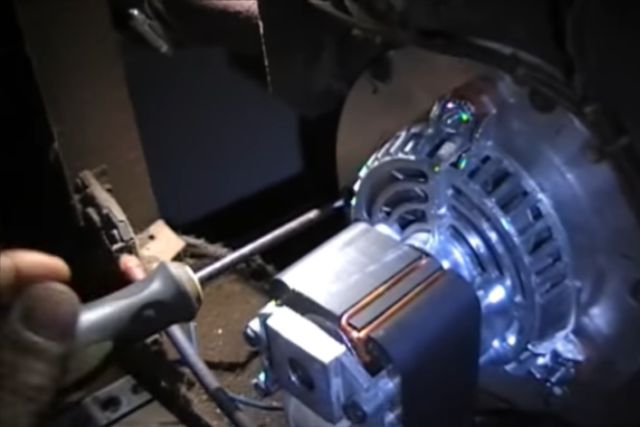 It's better if you call a professional to fix the motor. Or you can get a pellet stove blower motor replacement. Whatever you do, you have to get the motor working properly.
4. If Pellet Stove Blower Speed has Reduced:
Pellet stove blowers can get slower over time. The buildup of dirt, faulty wiring, and ungreased motor bearing can reduce blower speed. 
To solve this problem you will have to deal with each possibility separately. First, check if there is any dirt in the motor or in the blade of the fan. Then check the wiring.
If both are okay the problem is probably with the motor bearing. The pellet stove blower motor bearing plays an important role to keep the blower functioning. Make sure the motor bearing is clean & well to keep it working.
5. Pellet Stove Blower Motor Squealing:
If you notice your pellet stove blower motor squealing then it's probably due to the imbalance of air and fuel inside your stove. Simply cleaning the stove thoroughly can get rid of this problem.
But if none of this works you may need to change the motor. Pellet stove blower motor replacement can be a tricky task. It would be best if you can hire a professional to do the job.  
Alternatively, you can check out this video to know how to replace a pellet stove blower motor.  
3 More Reasons Why Your Pellet Stove Isn't Working Properly
So far you have learned about the major issue that can hamper the performance of a pellet stove. However, there are other factors as well that can affect your pellet stove's efficiency. 
You have bought a stove to keep your house warm. It's obviously disappointing if it starts blowing cold air. Here are some more possible reasons your pellet stove is not serving its purpose.
1. Air to Pellet Ratio:
This is an important factor to consider. If the entering airflow is not adequate in relation to the number of pellets then it can blow cold air. The pellets need a certain amount of airflow. 
Less or more airflow will either blow out the fire or weaken the flame. To solve this problem you can just open the damper. This way more air will flow into the stove and the blower will exhaust hot air.
The number of pellets can be an issue as well. Make sure you are adding a perfect amount of pellets. If you feed your stove too much wood then it won't produce much heat.
2. Pellet Quality:
It goes without saying that the pellet quality affects the fire. While buying pellets try to look for those made from 100% wood. Bark and filler material reduces pellet quality. 
So make sure you are buying good pellet wood to ensure better flame. It's also important to process the pellets properly. Short and dry pellets are the best.
3. Dirty Stove:
Pellets stove can get easily dirty. In addition to ash buildup, there are other factors that can accumulate dirt in the stove. 
Too much dirt can block airflow and reduce the flame quality. This can even destroy the blower. This is why you need to clean the inside of the stove regularly. Removing the ashes and cleaning off the debris every few days will encourage a smooth flow of heat.
Here, by watching the video you can learn how to clean & maintain your pellet stove in the right way.
3 Things to Consider Before Buying a Pellet Stove Blower:
If your pellet stove blower is not working then you will have to get a new one. To make sure the pellet stove you buy is not going to be another disappointment, there are a few things you should keep in mind.
Here are a few things to consider before buying a pellet stove blower:
1. Low Vibration:
Motors tend to vibrate a lot and the same goes for stove blowers' motors as well. The vibration can produce monotonous and irritating sounds. 
However, there are many blowers that don't produce any noise at all. So to save yourself from headaches buy a pellet stove blower that has low vibration.
2. Good Wiring:
Try to check the internal wiring of your pellet stove blower if possible. Wiring often creates problems with blowers. Bad wiring can affect the function of the blower fan. The fan usually slows down or stops if there is bad wiring.
3. Compatibility:
The most important thing you have to consider before buying a pellet stove blower is if it's compatible with your stove. 
Size and weight play an important role here. If the stove blower is not compatible with your stove then there will be no efficiency.
For example, you will notice Englander pellet stove blowers not working with certain pellet stove models such as 25-PFS and 25-PFSP. If you keep these things in mind then you will be able to choose the perfect pellet stove blower.
FAQ:
Why is my pellet stove not blowing heat?
A Pellet stove may not blow heat for several reasons. The main probable reasons why your pellet stove is not blowing heat are:
1. Imbalance in the pellet-to-airflow ratio 
2. Faulty wiring of the blower
3. Defect in the blower motor
4. Bad pellet quality
5. Accumulation of dirt 
What does the combustion blower do on a pellet stove?
The combustion blower pulls fresh air into the stove from outside and blows out fumes and smoke. By doing so it keeps the flame alive.
How do you know if your auger motor is bad?
If you want to know if your auger motor is bad just plug it in. A good auger motor spins continuously. But if it doesn't turn then you definitely have a bad auger motor.
Why are my pellets not burning?
There are a few factors that can cause your pellets not to burn-
1. Moisture can be the prominent reason. 
2. A moist pellet will never burn. 
3. Bad igniter or poor airflow can also be the reason why your pellets are not burning. 
Conclusion:
A pellet stove is a great option to keep your house warm during the cold season. It's not only easy to manage but also really effective.
Well, now you know every possible problem & its solution with your pellet stove. If still you face any issues with your unit, let us know in the comment box. We'll be happy to help you with a solution.