A wall heater is a must-needed appliance to warm up your ice-cold room. But its ugly design may eat up the entire look and decor of your interior.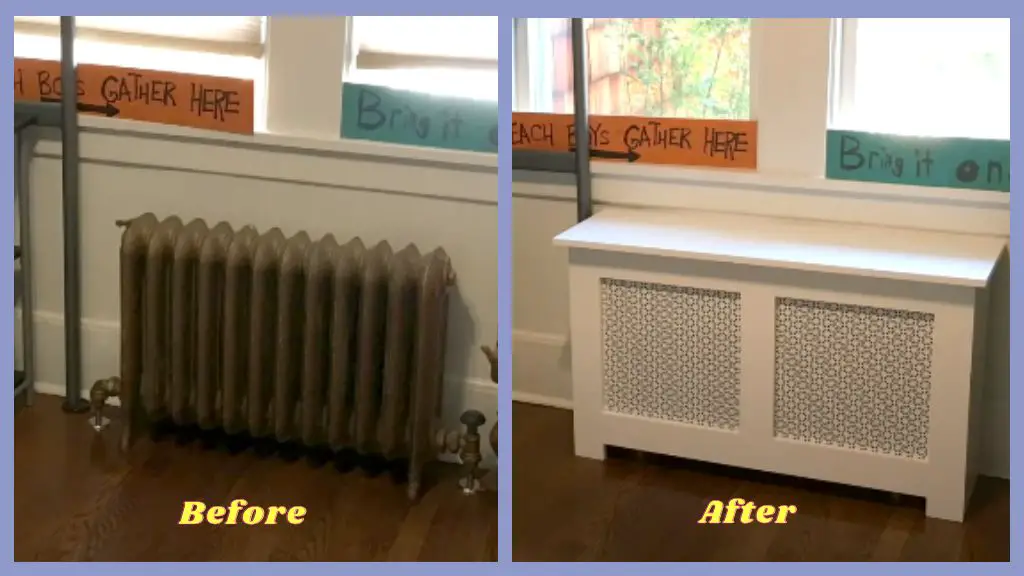 Indeed, it is an eyesore though the radiator gives you comfort in the adverse situation. However, you can conceal the ugly furnace in multiple ways while it provides hot air to keep you warm on cold days. 
You may ask how to cover up a wall heater without affecting the lovely appearance of my room. 
In this guide, we put together some great ideas to hide an unpleasant wall heater after you install your wall heater. Without further ado, let's look at those attractive ways to disguise your wall furnace. 
How To Cover Up A Wall Heater [13 Simple Ways

]

Below, we break down 6 simple ways how to hide a wall heater without affecting your existing home decor.  We believe you will love all wall heater cover ideas as they are unique. So, let's get to the point directly. 
1. Build A Wood Cover
Making a wall heater cover with wood is an excellent wall heater cover idea. The wooden heater cover will not only hide your gas wall heater or electric heater but also enhance your room's decoration.  To build a case, first off, collect some salvaged wood and make a heater cover with it.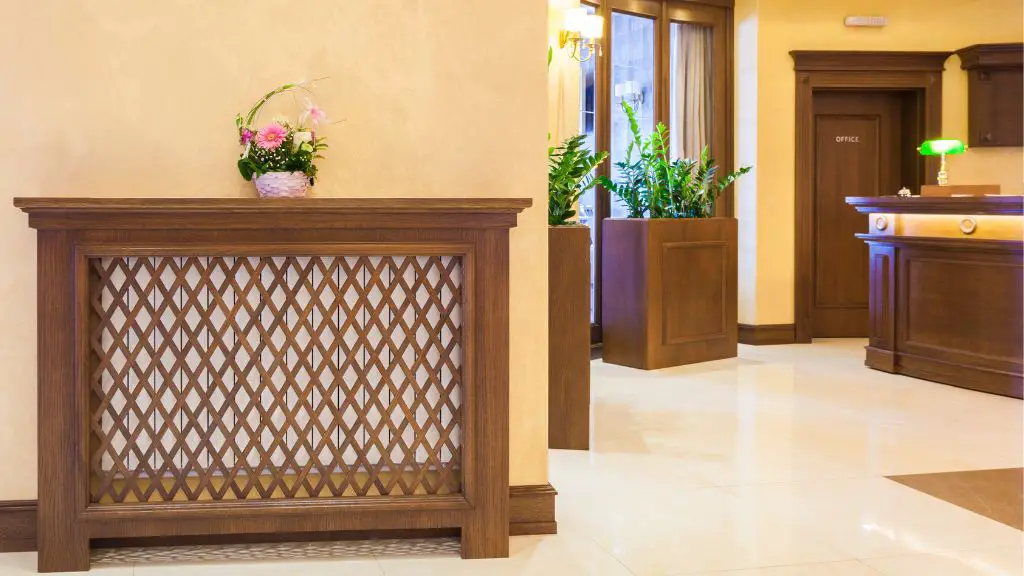 Then, paint it matches your home decor so that it looks attractive. You can also make a bench for extra seats if your water heater is not tall enough. 
Alternatively, you can make a tabletop for displaying photos or keep other decorative items on it. 
2. Make A Cabinet
Another great way to cover up your gas or electric wall heater is by making a wood cabinet. Make sure the cabinet is a few inches extended in every direction of your furnace.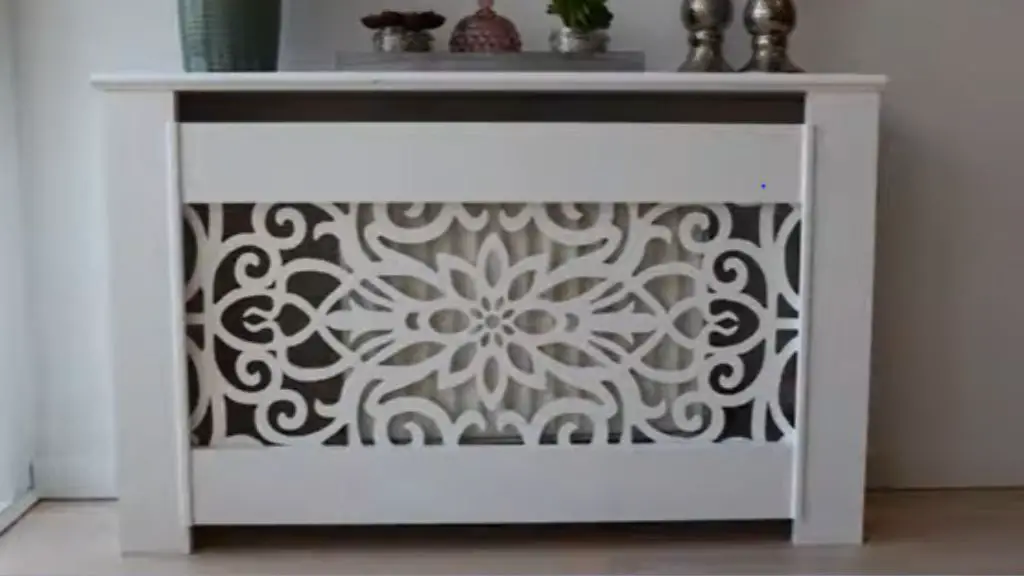 To prevent your radiator from overheating or blocking heat, create shutter-style doors. When you use the heater, keep the cabinet door open. You can also get a ready-made cabinet from Home Depot if you don't have enough time to make one. 
3. Paint The Heater With Heat Resistant Paint
Don't have time or money to make a cabinet or purchase one? Then, the heater paint idea will be your best trait.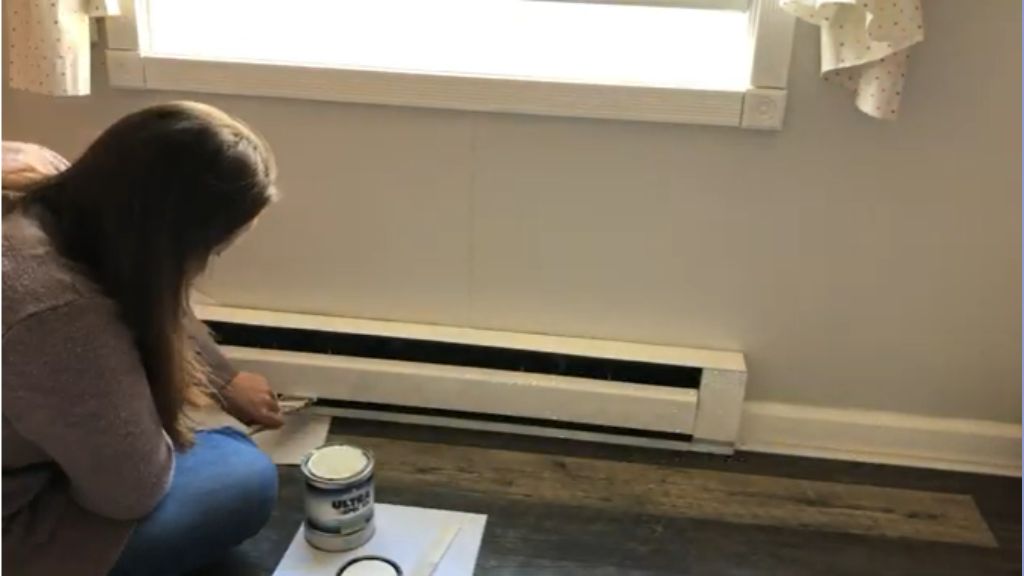 While decorating around your wall-mounted electric heater, make sure you paint with heat-resistant paint. It prevents the paint from melting down when you run the radiator.
Pick a color that fits with your existing home decor and the color of the hot water heater. 
You can also try out a bright color and create a fake frame to decorate your wall furnace for concealing its ugly look. 
4. Cover The Heater With Screens
Screens are other things you can use to conceal your ugly wall heater. It will also work as the wall heater covers safety guard.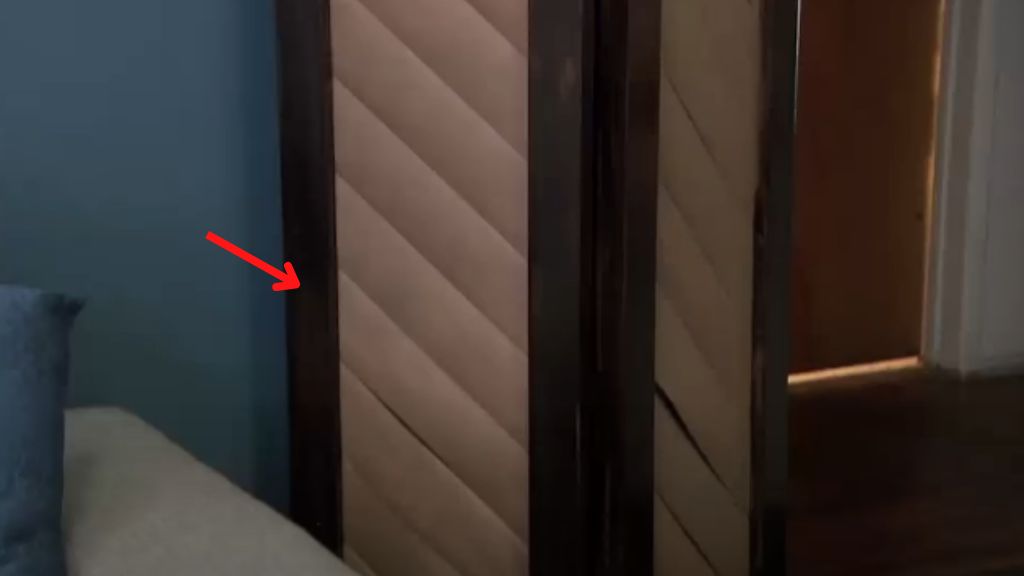 Generally, the screen may have two or three screens attached with hinges. Choose a folding screen that is large enough to hide the radiator front or the side of it. Ensure the screens you pick match your existing home decoration. 
In this case, you can get a decorative wall heater cover screen to hide the ugly heater and beautify your room.
5. Turn Your Wall Furnace Into A Fireplace
What a creative idea it is! Yes, turning the heater into a fireplace is another way to cover your electric or gas heater. It doesn't only disguise the ugly radiator but also gives a touch of fashion.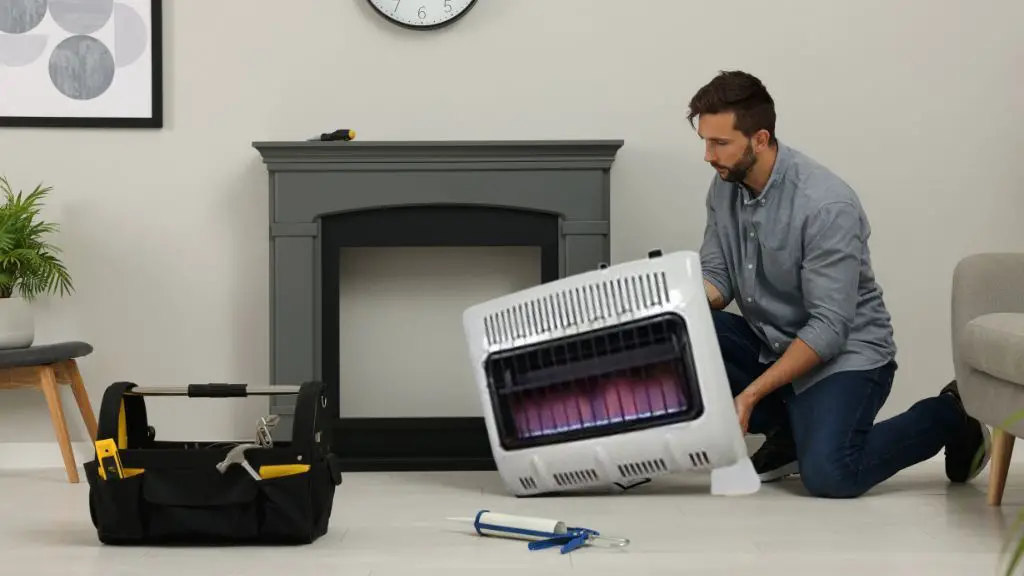 To turn your wall furnace into a fireplace, you just need a mantle. Before getting one, first, measure the width and height of the radiator you have. Then, purchase a mantelpiece according to the exact size. 
Secondly, install the mantle around the heater. To give a real fireplace effect, you can also place fireplace decorative tools near the unit. 
6. Invest In ReVent Covers
As a busy homeowner, you can invest in ReVent covers to hide and bring back an elegant look to your home. But the surprising fact is that it will only cost you less than $20.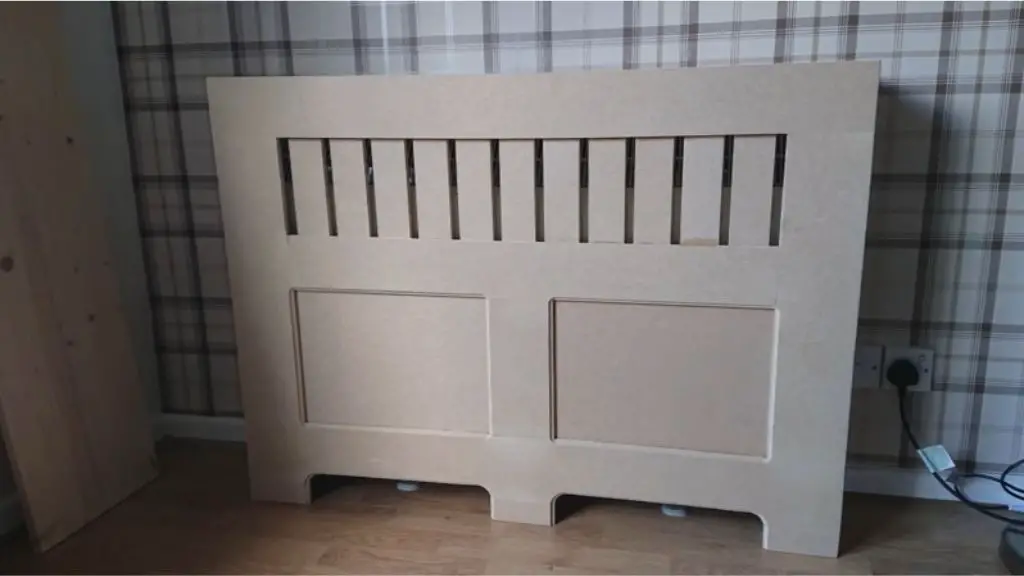 The radiator cover is made of white vinyl, magnet, and magnetic materials. You can paint it to match the wall-mounted heater color and the existing home decor. Therefore, cleaning the ReVent covers is easy. 
7. Have A Folding Door
Another great idea to hide your wall heater is to make a folding door. Here it would be wise if it's a solid paneled one. While making the door, you can design it with a faux window just over the heater.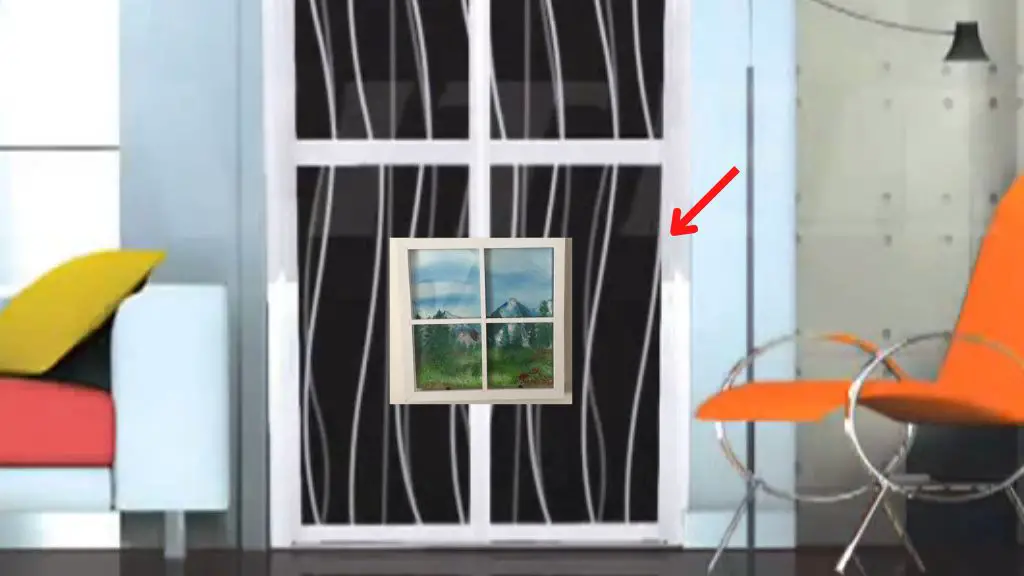 Plus, you can turn the window into a focal point using decorative artwork like seascape or landscape scenery. Then you can beautify it's both sides by arranging your furniture.
8. Lean A Tall Mirror Up Against The Heater
When you are planning not to use your wall heater in summer, then leaning a tall mirror against your wall heater is a super idea.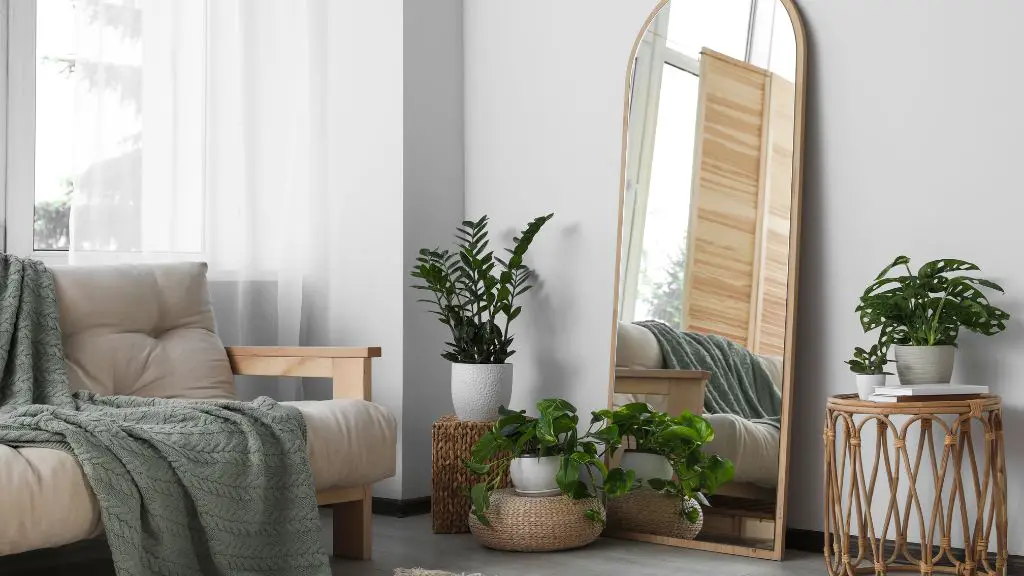 Or you can place the dressing table before the heater. So, when it's winter, you can easily slide it aside, and again you can run your heater.   
9. Hang A Tall Painting Before Heater
You may not like to put a mirror or your dressing table against your heater.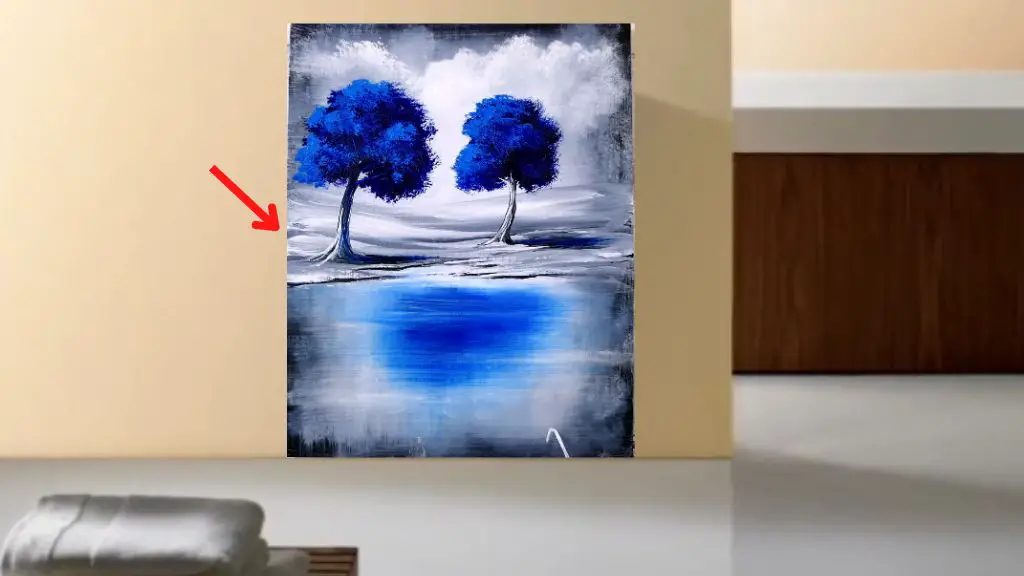 Then having a long tall painting up and hanging it over your heater is simply an artistic idea. The painting can be afternoon light wrapped or a blue heron wrapped canvas or as you like. 
10. Wall Display Rack
When you are looking for a unique but aesthetic idea to cover up your wall heater, then getting a display wall shelf is another great idea.
Here, you can make one with your favorite design and size or simply buy a ready-made one that comes with your favorite color, textures, and design.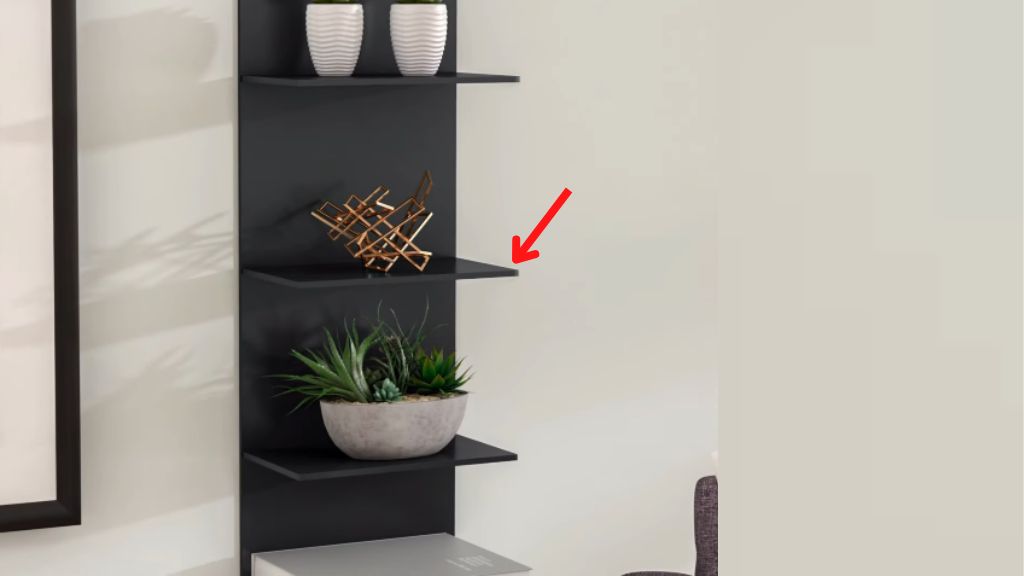 Then you can organize it keeping your essentials like showpieces, special antiques, decorative items, and your favorite books.  
11. Place Your Bookshelf
You might be thinking that you won't use your wall heater anymore as it's gone ugly or now it's summer. Then placing your bookcase before your wall heater to hide it is a unique idea. Here if you have an existing one, you can drag and put it before the heater simply.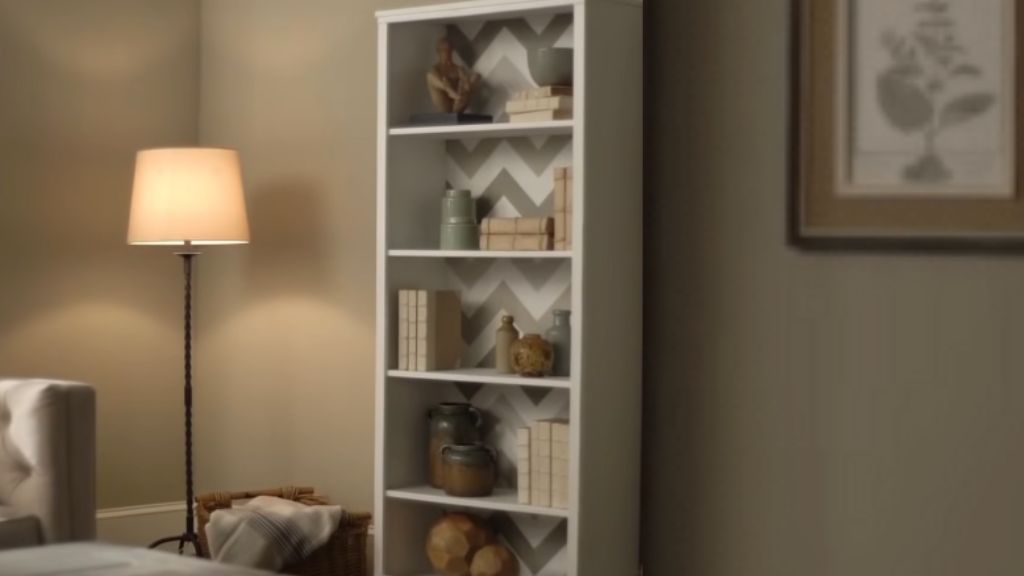 Or you can make a new one as your favorite design. Then you can place a reading chair on a side or on both sides to bring an aesthetic look. 
12. Build An Aquarium
Building an aquarium over your ugly and old wall heater is an incredible idea. Here, you can build a plywood aquarium into the wall as it takes less effort.
While building your aquarium, placing a piece of foam wallboard under your aquarium will be a tricky job. It will help your aquarium to stay level and prevent it from structural stress.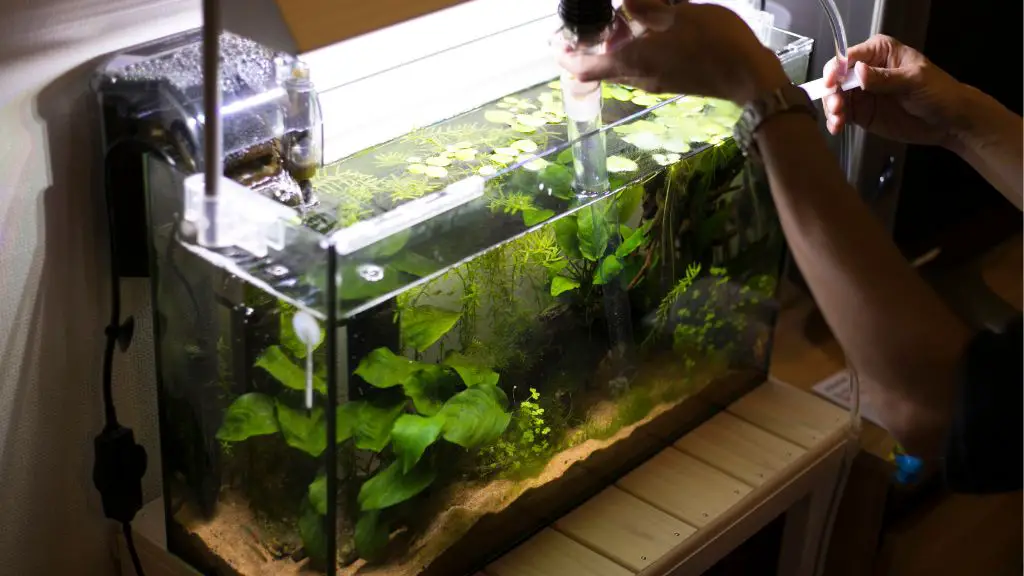 Then have a few colorful freshwater fish and leave them in your aquarium. The aquarium will not only hide your wall heater but also will add a new life with a cool looking. 
13. Hanging Curtains Over Your Heater
Finally, the easiest way to hide your wall heater is to hang curtains over it. First, take a measurement around your heater so that it can cover the heater well with a perfect look. Here you can apply a great idea of having two parts' curtains.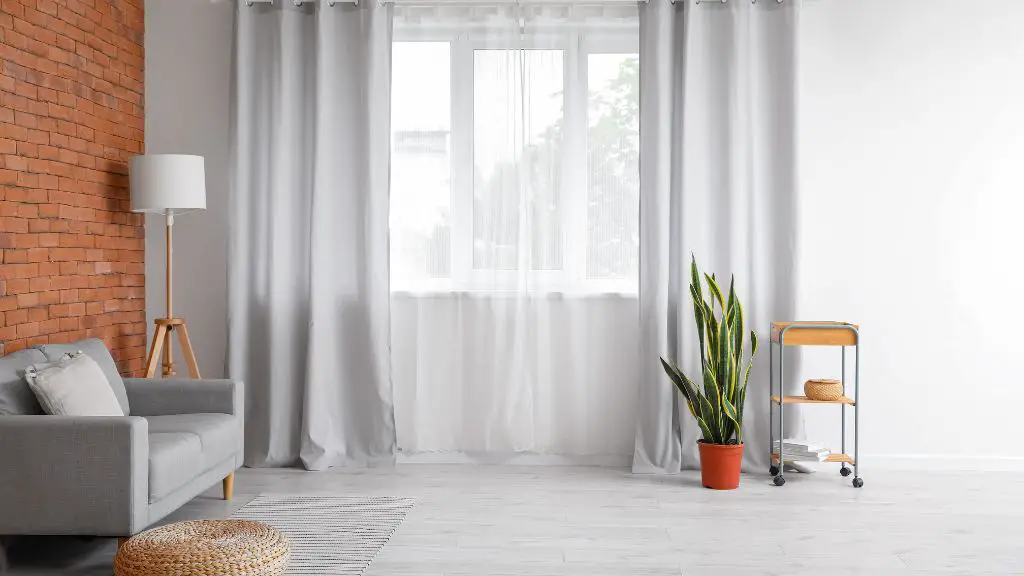 Keep one part over your ugly heater and place the 2nd part on the opposite side with a reasonable gap between the two parts of your curtains.
Besides, you can have a faux window or artistic paper screen and hang it between the gaps of your curtains as you can see in the image. 
What Is More Efficient-Baseboard Heater or Space Heater
When it comes to any heating system, efficiency is an important matter. To determine what type of wall heater is more beneficial for you between Baseboard Heater and Space Heater, you must know the pros and cons of their usage.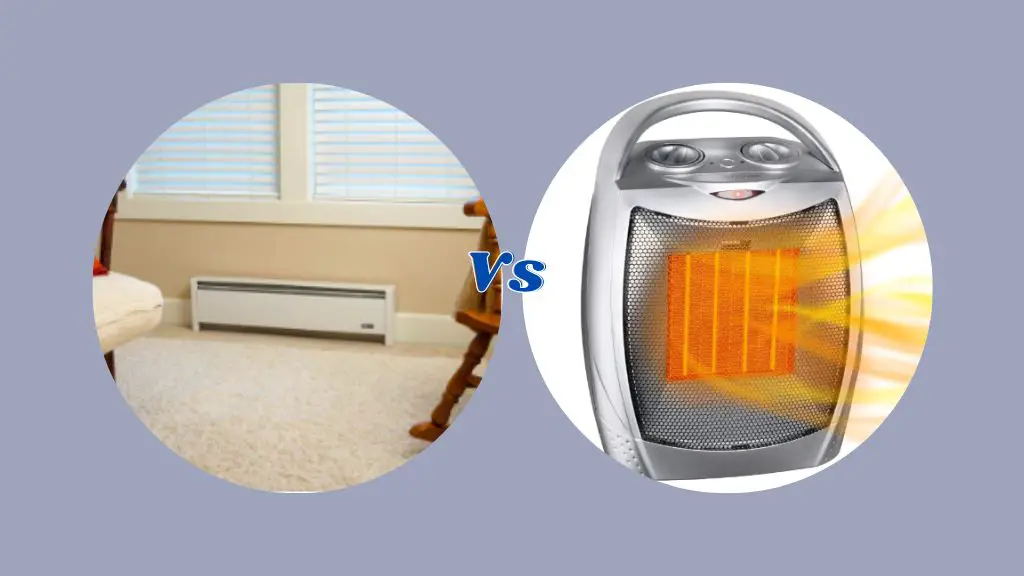 In today's world, electric baseboard heaters are the most common ones. Although more expensive, they offer greater safety as they come with a baseboard heater cover. That Baseboard Cover prevents any potential burns. 
Since an electric baseboard heater uses electric coals as its heating element, they do not feature a flame, and consequently do not emit carbon monoxide.
Again, space heaters are much cheaper to buy compared to the electric heater. However, they can only be used to heat a small area or room and cannot be used as a central heating system. 
Space heaters also pose a safety risk. According to some research, the devices cause approximately 300 deaths and 25000 residential fires per year.
A baseboard heater is more expensive but efficient to use as the central heating system or for long-term heating than a space heater if you're planning on using it longer. 
Is A Convection Heater Better
Convection heaters are portable electric heaters that are good for providing warm air to heat up larger rooms like the laundry room, gym, etc for a long time. You can also use a convection heater with a fan vent system in the bathroom areas to enjoy the warmness right after a shower.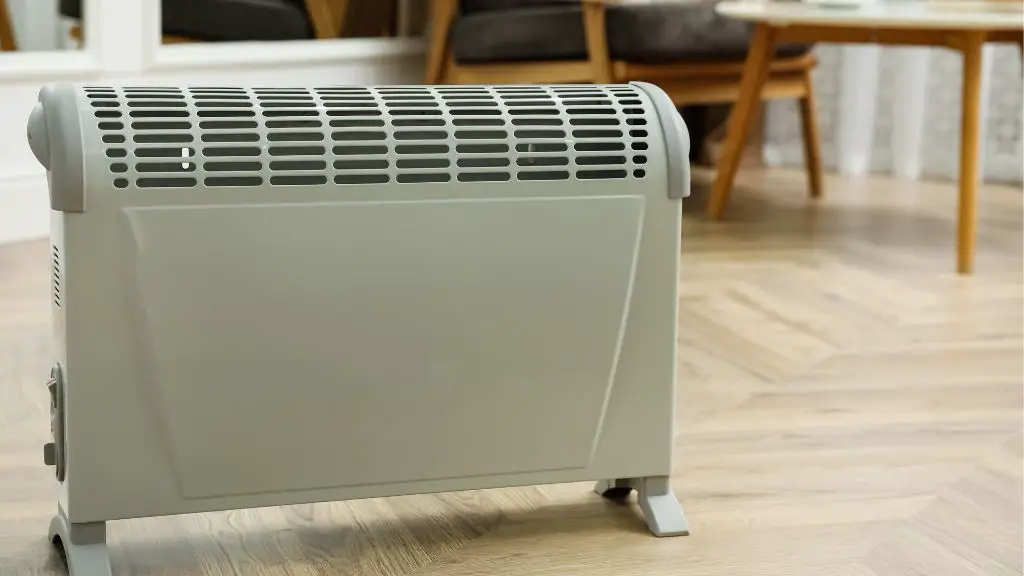 Another benefit of a convection heater is that it gives you the option to choose either a wall-mounted or free-standing convection heater depending on whether you want to save wall space or not. 
Convection heaters use current to heat and do not require any combustion so they don't emit carbon monoxide too. It can also be protected effectively using a circuit breaker.
They also offer features like a built-in thermostat, programmable thermostat, and time which adds great value to your safety purposes.
Even though convection heaters cost more than air conditioners, they are more energy-efficient and less expensive than other electric heaters.
FAQ:
Can you replace a Baseboard heater with a Wall heater?
Yes, you can replace a baseboard heater with a wall heater. But if you want to replace them, you must make sure to choose a wall heater that has the same voltage and wattage as your old baseboard heater.
Do wall heaters use a lot of electricity?
Yes, when compared with other heating systems, wall heaters use quite a lot of electricity. Most of them use about 1.5 kilowatts, adding to your electricity bill every month.  
Are wall-mounted electric heaters expensive to run?
All types of electric heaters cost a lot of money and shouldn't be used in the central heating system. A wall-mounted electric heater consumes electricity at about 1500 to 2000 watts and adds $200-400 per month to your electric bill.
Conclusion
From the top to the bottom of this article, we discussed how you could cover up a wall heater. Following the unique, attractive but effective ways, you can hide your ugly wall furnace. 
The best part is- each of the tricks we suggested above cost you nothing or not more than 20 bucks. Above all, you can make those disguise equipment in your home. Now, it's up to you. 
Which DIY tricks are you going to apply to cover your radiator? Do you have any questions related to this term: how to disguise a wall heater? Let us know by leaving a comment below.