Your Louisiana pellet grill getting too hot due to improper set-up, a fire pot filled with wood, insufficient airflow, hot weather, blockage of the burning gate, and so on.
Whatever the issues are, you can simply fix them by installing your grill correctly and setting up the temperature properly. Plus, clean the pellet wood stored in the fire pot after every use.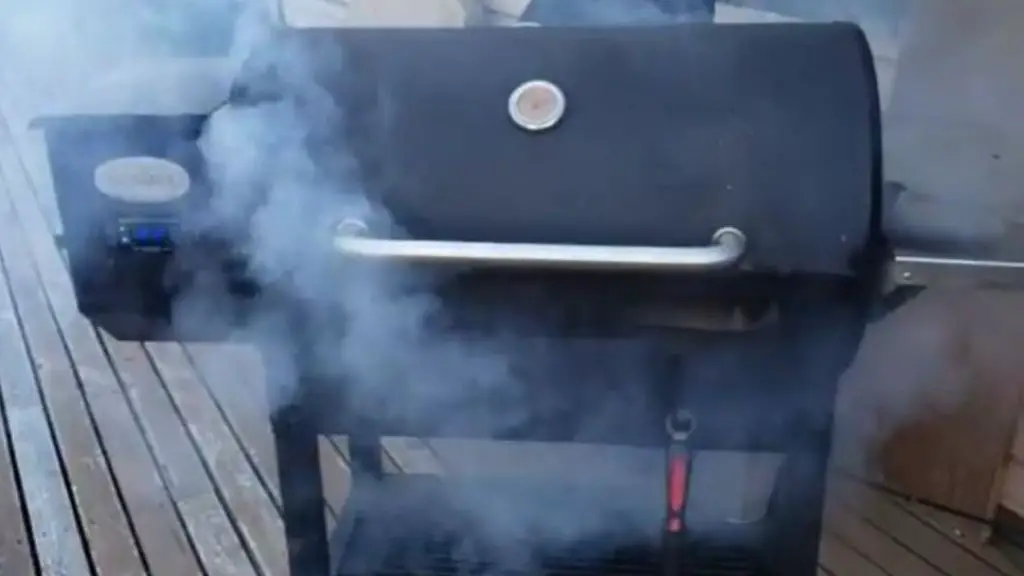 Here/However, we have compiled a comprehensive guide on why your pellet grill is running too hot and explained how to fix it easily. Let's go ahead to find out in detail.
Louisiana Pellet Grill Getting Too Hot [Reasons + Solutions]
In this section, you will know all the common reasons behind your Louisiana pellet grill getting too hot and their simple solutions. So, let's dive into the facts.
Note: You can also read how to fix the Louisiana grill temperature problems.
1. Faulty Installation
A faulty installation is one of the main reasons for creating excessive heat in Louisiana pellet grills. If the grill's gates, temperature controls, fire pot, and heat baffle are not set up correctly, they will create an inconsistent temperature.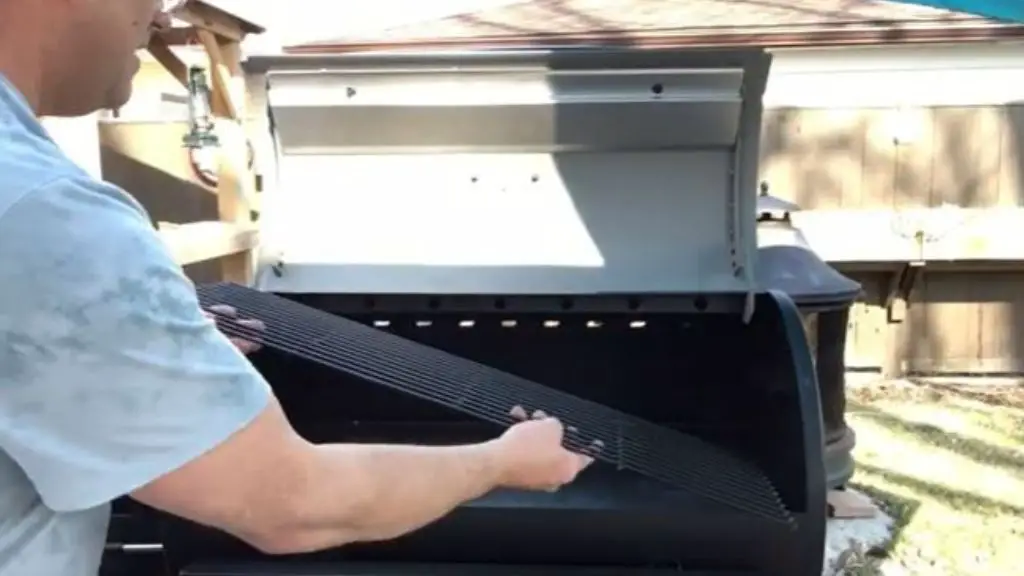 When the grill is in a running mood, the excessive grease or oils can be stored in the drip tray and sprinkled on the firepot.
As a result, the sprinkling of oils or juices produces unexpected steam or heat, which causes overheating of the grill and catches backfire on the grill.
Let's know how to install the parts properly to avoid the risk of overheating.
Solution:
First of all, have a look at how parts are assembled. Because this is where people make this mistake.
Re-check that important components of your grill, such as the grease tray, grill grates, and heat baffle, are in their proper position to get ambient heat.
Inspect regularly if there is dipping oil and grease in the firepot. After finding grease, clear them completely.
2. Starting Up Problems
Your Louisiana pellet grill is running too hot because of an improper start-up process. If you incorrectly start your Louisiana pellet grill, it will fail to maintain the proper temperature and get overheated.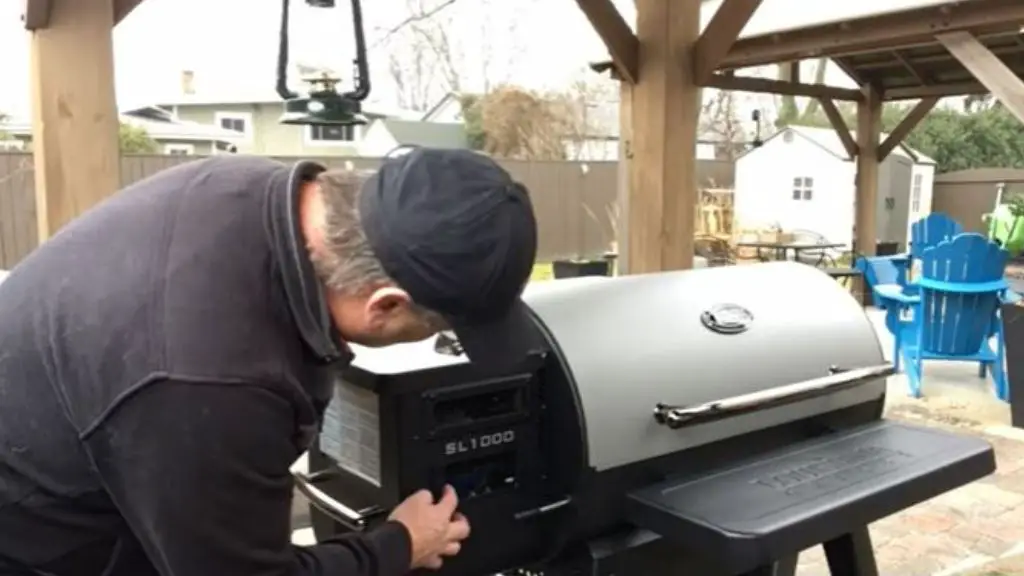 The wood pellets will build up and clog the firepot because of starting up wrongly.
Besides, you will encounter overheating issues if you don't follow the ignition procedures accordingly. So, all the above fault systems are mostly responsible for the grill getting too hot. 
Solution:
Simply determine the proper startup process. Follow the manual (if needed).
Follow the ignition process as described on the menu.
Ensure there are no wood pellets or crumbles inside the firepot.
Make sure you turn on the grill all the way from the 'Smoke' settings.
 Then to adjust the temperature wait for about 8 to 10 minutes till you see the blue smoke. It is a sign that your wood pellets are ready to fire up. 
After preheating it properly, you can now set the desired temperature and begin grilling to ensure optimal performance.
3. Accumulated Dirt & Debris
During cooking, a lot of ash or wood dust accumulates in the firepot from the burning wood pellets.
 Often, you will notice an excessive buildup of dirt and debris inside the firepot. They are mainly residues of wood pellets. This excessive ash and debris usually re-ignites and generates high heat.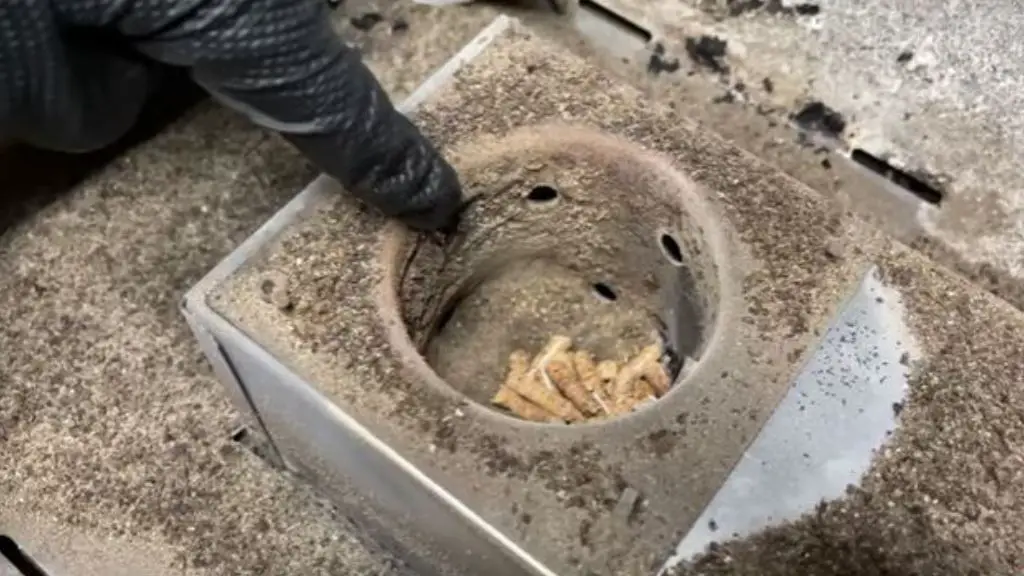 Besides, when new wood pellets are put into the grill's firepot to fire up, stored wood pellets may also fire up and overheat the grill.  Again, sawdust accumulation is also responsible for the same issue. Here are some effective ways to solve the problem.
Solution:
Make sure your grill is cooled down fully.
Turn off the grill grate and grease tray.
Have a look at the bottom of your firepot/hopper if there is excessive wood dust and debris.
If you find any residuals, clean the fire pot after using your grill a couple of times. It can be a little difficult to clean the internal parts at first, but doing it several times makes the job easy.
Don't put your hands on the grill until it cools down completely.
Hopefully, the prescribed steps will solve the issue of getting your grill overheated.
4. Malfunctioning Control Board
A malfunctioning control board is another reason for your pellet grill reaching too much hot.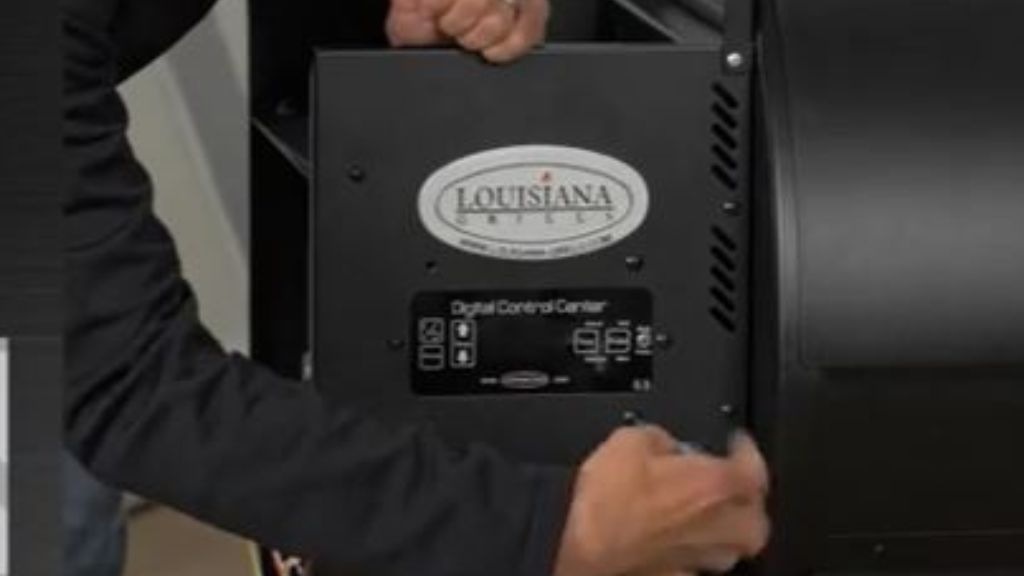 Because the control board regulates all the functions of the grill. So, if you notice any significant fluctuation in the temperature, which could be an issue with the control panel.
In addition, when the Digital Control Center shows Error Message-1, it indicates the grill has overheated due to grease fire or excess fuel and there is no good connection to the wire probe. So, if the temperature setting is not in the "cook" mood, it will start getting too hot.
Solution:
First, double check all the wire connections are in good condition and make sure the grill is in a "COOK" mood.
Simply, you can go to Louisiana Grill's digital control settings and adjust the temperature. Preheat it for 20 minutes and set your desired temperature to start grilling.
Even if you can't solve the problem. This is a mechanical issue. To fix this problem, replace the faulty control board with a new one. The process is quite easy. You can easily replace the digital control board on your Louisiana grill by watching the below video here.
5. Malfunction Of Time & Temperature Setting
Improper temperature setting is another major culprit behind your grill not maintaining consistent heat. Because a proper setting plays a vital role in reaching the ideal heat for the grill.
Your grill will fail to generate consistent heat if the temperature and timing are not set up properly.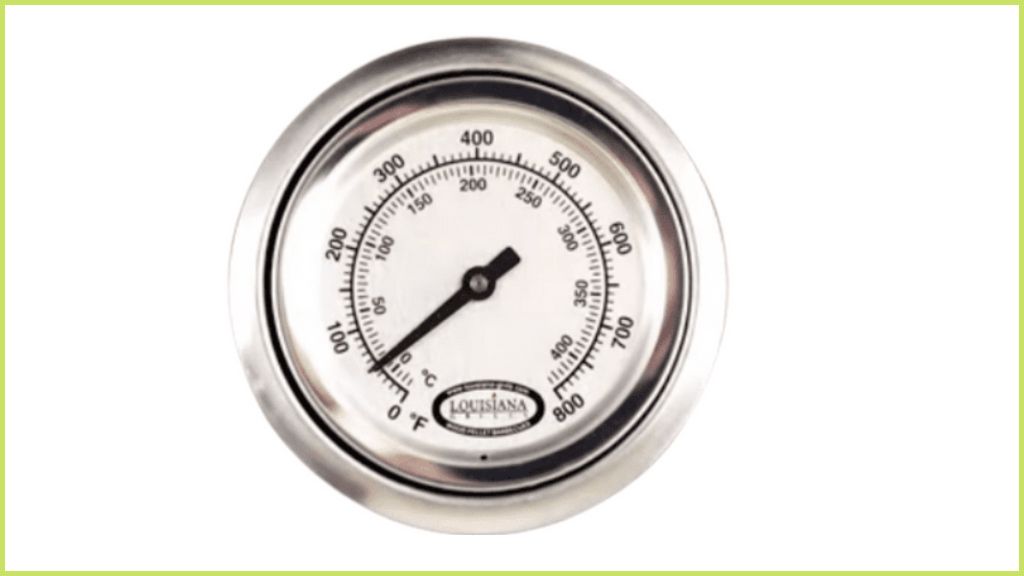 Normally, the temperature may fluctuate by 5–10 degrees during cooking. It's absolutely fine. Because a pellet grill allows 150–180 Fahrenheit for the "SMOKE" setting.
On the other hand, preheating is essential to set up your anticipated temperature before starting cooking. Without preheating, it may produce high heat.
Hence, you can't expect to have an ideal recipe without knowing the proper temperature setting. Let's know how to fix it.
Solution:
Ensure your pellet grill is on the lowest setting when you are turning on your grill.
Tap the temperature button to get the adjusted temp.
Then, adjust the Arrow keys to set the grill's average temperature to get the anticipated heat. 
Wait until the temperature reaches a stabilized condition. 
Re-check that the heating systems are OK.
Ensure that your grill is in the 'COOK' mood. And now, hopefully, the temp setting will work smoothly.
6. Insufficient Airflow
Insufficient airflow is mostly responsible for reaching the highest temperature on your pellet grill. Your Louisiana grill won't maintain a stable temperature if it doesn't get enough airflow.
Generally, there is a burning gate attached to the burn pot as you can see in the picture below. It helps to disperse the heat from the grill.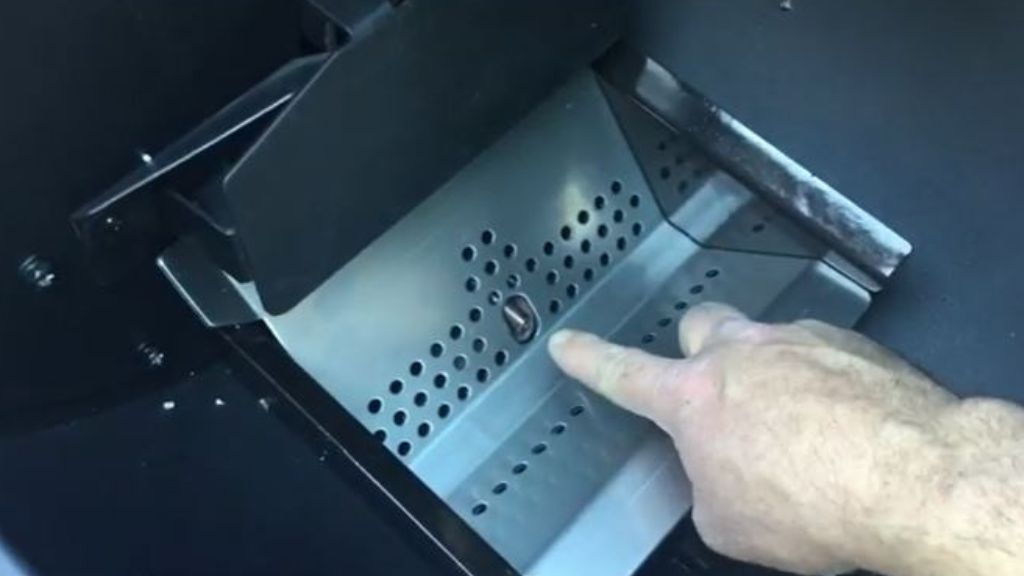 But if the burning gate is not placed properly in the burn pot, it may maltreat and create high heat. And this problem may happen because of filling with ash and pellet blockage. Let's go on to the ultimate solution.
Solution:
To fix the problems, check the burning gate to see if it gets jumped with extra ash to produce enough heat. Then check if the burning gate is placed perfectly in the burn pot. 
Now recheck the airflow to see if there is any blockage. If you find any obstruction, don't wait to clean it to ensure sufficient airflow without any interruptions. 
Finally, your Louisiana grill's TEMP will remain stable instead of being overheated. 
7. Unfavorable Weather
When you are placing your grill directly in the sun, it will create overheating. For example, a hot summer day naturally increases excessive heat, which is one of the main reasons for your pellet grill being so hot.
Solution:
To fix the issue and run the grill smoothly, you should simply keep it out of direct sunlight. This step will make sure the temperature won't get too hot for the grill.
8. Poor Quality Pellets
As you know, low-quality wood pellets play a major role in generating inconsistent heat.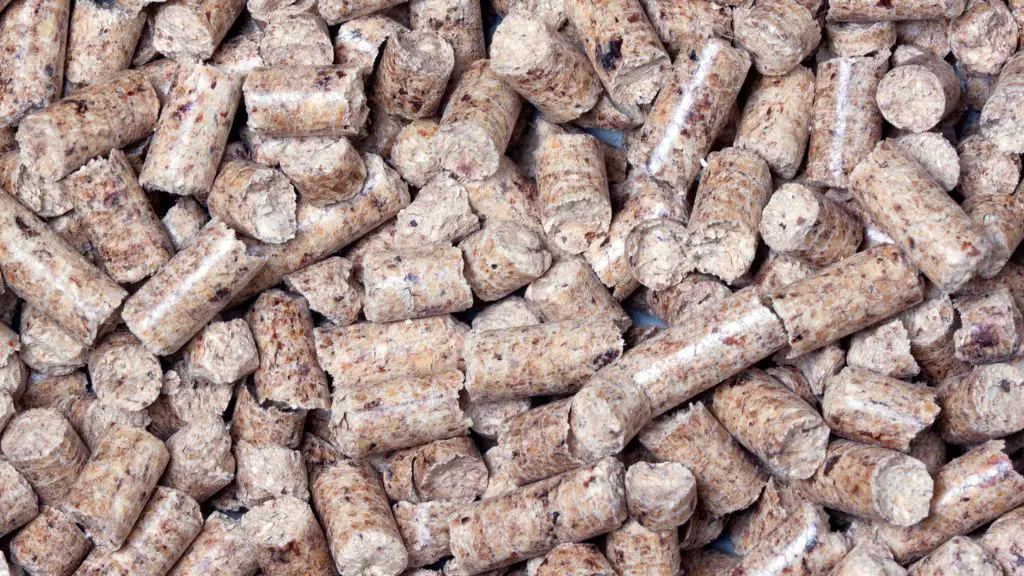 These wood pellets break down easily and cause backfires and unexpected fires in the fire pot.
Solution:
To avoid the risk of getting inconsistent heat, never compromise on the quality of your pellet wood. Plus, ensure the high quality of your pellet grill.
There are pure pellets available on the market. So, you can simply collect it from the pellet wood service provider.
Contact Louisiana Grill Customer Service Provider
Already we have told you all the most common reasons why a Louisiana pellet grill is getting too hot and their easy solutions.
Here if you fail to fix the problems following our guide, you can call your Louisiana pellet grill service provider (customer service) to fix your issue. 
The service team will definitely help you to diagnose the main issues and guide you on how to fix your grill trouble.
You can contact them by the following Louisiana grill customer service phone number or e-mail or by visiting their customer care service page.
| | |
| --- | --- |
| Phone Number | 480-923-9632/7 Days/6:00 am-8:00 pm PST |
| E-Mail | sales@dansons.com |
| Customer Care | Visit Customer Care |
How To Set Up The Louisiana Pellet Grill's Temperature
After completing the startup cycle, preheat the grill until reaching a temperature of 150 F. The session will last 10–15 minutes.
Then, press the TEMP button to display the units on the control board. Now, press the Arrow Temperature Adjust key to set up your desired temperature.
How To Fix Louisiana Grill Error Codes ER 1 & ER 2
There are two causes behind the ER-1 & 2 messages. ER-1 refers to the grill having overheated due to a grease fire or overloaded fuel.
On the other hand, Er-2 means the temperature probe wire is not connected properly. It also indicates the grill is unable to reach 150 F within due time. 
Steps To Fix:
First, turn the grill off and let it cool down completely.
Clean the interior parts of the grill and remove the excess pellets.
Make sure the probe wire has connected properly to the control board.
Then, recheck the hopper for enough fuel.
Inspect the burning gate in the right position and check whether it has been obstructed by any dust.
Recheck the igniter if it is heating up well.
Hopefully, now you won't see an error message on your screen.
FAQ:
Which temperature would be ideal for the Louisiana Pellet grill?
Normally, Louisiana pellet grill smokes well at 225-250 degrees. But it may vary depending on your recipes.
Why is my Louisiana pellet grill not getting enough heat?
Your pellet grill might not obtain enough heat due to several factors. For example, outside (cold) weather conditions and TEMP, frequently opening the lid, moisture pellets, and insufficient airflow are mostly responsible for not maintaining the required heat.
How to clean grease from My Louisiana pellet grill?
In order to clean grease from your Louisiana Pellet grill, vacuum the loose (pellets) debris from the hopper. And then, spray your grill's gates with a mild degreaser detergent.
How long does it take a pellet grill to get hot?
There is a normal process to get hot on a pellet grill. Normally, your pellet grill takes 10 to 15 minutes to get hot to your desired temperature.
How do I turn off my Louisiana grill?
You can simply power off your Louisiana grill by putting the power switch in the off position. Then, your grill will begin the Shut Down procedure automatically.
Conclusion:
Already you know why your Louisiana Pellet Grill is getting hot and the effective solutions. So, whenever you encounter such an overheating issue, simply follow our guide and fix it by yourself. 
However, if you find you are struggling with the issue or any other troubles, never hesitate to reach out to us by comment. We will be happy to help you.